Understanding Social Media Privacy Risks to Enterprises
This page has been archived on the Web
Information identified as archived is provided for reference, research or recordkeeping purposes. It is not subject to the Government of Canada Web Standards and has not been altered or updated since it was archived. Please contact us to request a format other than those available.
Remarks at the IAPP Canadian Privacy Summit
Toronto, Ontario
April 30, 2009
Address by Louisa Garib
Legal Services, Policy and Parliamentary Affairs
(Check against delivery)
---
Slide 2
"Social Media is a conversation"
Online content generated by users
Uses accessible technologies
Not organized
Not controlled
Many voices
Social dynamic
Mainstream — here to stay
Slide 3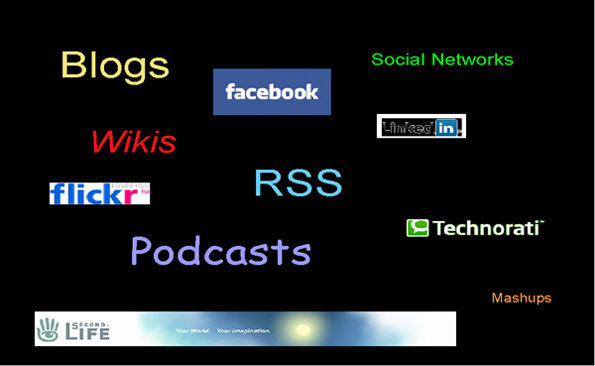 Slide 4
Features of Social Media that can give rise to Privacy Risks
Users misunderstand privacy risks
Intimacy and immediacy— promotes disclosures
Users underestimate scope of disclosures
Used for Work and for Fun — blurs line
Control once information is posted
Slide 5
How serious are the Risks to Enterprises?
Don't know full extent of risk
Just beginning to understand technology, use by people, impact on privacy
Rapidly changing
Beginning to construct appropriate rules of engagement to understand and mitigate risks
Slide 6
What are the Risks of SM?
Illegal/unauthorized/inappropriate disclosure of personal or confidential information
The employment relationship — internal/discl.
Lack of policies, protocols, training, errors
Customer Relationship — external/collection
Malware, hacking - external/ breach
Consequences:
Liability under PIPEDA and other laws
Harm to corporate reputation
Slide 7
PIPEDA and Social Media
Collection, use and disclosure of personal information
Course of commercial activity
Employment relationship if FWUB
Notice, Consent, Reasonable purpose
BUT — other private or confidential information and situations not caught by privacy legislation
Still risks to enterprise — Best practices
PIPEDA minimum standard - guidance
Slide 8
Disclosures by Employees using SM
Personal or corporate SM
On or off duty — lines blurred
PI about other employees — examples
Unionized workplace — neg'n, elections
Human rights, harassment, defamation
Obscene materials, copyright
Clients / customers
Business partners
Confidential corporate information
Reputation and publicity
Slide 9
Collection, Use and Disclosure of Personal Information using SM
Recruitment and staffing
Monitoring
Investigations
Change day to day management of the employment relationship
Customers — service delivery, managing relationship, marketing information
Requests from law enforcement; litigation
Slide 10
How to manage risks?
Understand technology — aware of privacy implications for enterprise
Aware of information flows — in and out
Express policy guidelines on SM and handling PI; understandable; consequences of violation; disseminate widely - OPC Fact sheet
Use allowed in the workplace? Will it reduce risks? Create other issues?
Education — avoid privacy misunderstandings
Slide 11
Questions?
1-800-282-1376
Report a problem or mistake on this page

Error 1:

No selection was made. You must choose at least 1 answer.
Date modified: