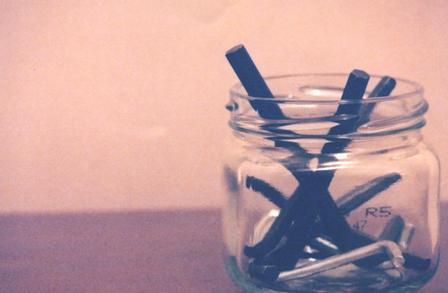 The Privacy Act, the federal privacy law requiring federal government bodies to respect individual privacy rights, hasn't been substantially updated since 1982 – the same year the Commodore 64 was released and we stopped calling July 1 Dominion Day. What's interesting about these changes is they could be implemented immediately and relatively easily – and the benefit to Canadians would be a privacy law that is modern, responsive and efficient.
As readers of this blog will know we are quite fond of the Top Ten list. So today, we present you with our list of the Top Ten fixes for the Privacy Act:
10. Parliament could create a legislative requirement for government departments to show the need for collecting personal information.
9. The role of the Federal Court could be broadened to review all grounds under the Privacy Act, not just denial of access.
8. Parliament could enshrine into law the obligation of Deputy Heads to carry out Privacy Impact Assessments prior to implementing new programs and policies.
7. The Act could be amended to provide the Privacy Commissioner with a clear public education mandate. PIPEDA contains such a mandate for private sector privacy matters. Why shouldn't the Privacy Act for public sector matters?
6. The Act could provide the Privacy Commissioner with greater flexibility to report publicly on the government's privacy management practices. As it now stands, we are limited to reporting by way of annual and special reports only.
5. The Act could grant the Commissioner greater discretion at the front-end to refuse complaints or discontinue complaints if the investigation would serve no useful purpose or is not in the public interest. This would allow the OPC to focus our investigative resources on those privacy issues that are of broader systemic interest.
4. Parliament could amend the Act and align it with PIPEDA by eliminating the restriction that the Privacy Act applies to recorded information only. At the moment, personal information contained in DNA and other biological samples is not explicitly covered. (But fingerprints are, in case you thought otherwise.)
3. Parliamentarians could strengthen the annual reporting requirements of government departments and agencies under section 72 of the Act, by requiring these institutions to report to Parliament on a broader spectrum of privacy-related activities.
2. The Act could be amended to provide for regular five-year reviews of the legislation, as is the case with PIPEDA.
1. Finally, the Act currently does not impose a duty on Canadian government institutions to identify the precise use for which personal information is being disclosed abroad. An amendment to the Act could require the Canadian government to not only identify the precise use for the transfer of personal information to foreign states, but ensure that adequate measures are taken to maintain the confidentiality of shared information.
Read this for more information.