Contact the OPC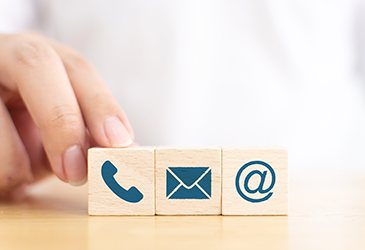 Warning : online scam using OPC's official symbol
There is a fraudulent email in circulation that claims to be from Commissioner Daniel Therrien and displays our Office's official symbol. It claims to be from an organization calling itself the 'Brigade Fédérale'. The email informs the recipient that they could be facing criminal charges and demands a response within 72 hours to avoid prosecution.
As with all phishing emails, you are advised to not provide any of the information requested nor to click on any links. We urge you to report the email to the Canadian Anti-Fraud Centre (RCMP) given the potential of identity theft, and read the information on protecting yourself from scams and fraud.
For additional tips for preventing identity theft, please consult our page entitled identity theft and you.
The Office of the Privacy Commissioner of Canada (OPC) is here to help individuals and organizations better understand and address privacy issues.
There is a wealth of resources and information about privacy on this site but if you have been unable to find the information you need, or you would like to ask us a question or report a concern, you can contact us using one of the options below.
Contact the Information Centre
Need information or want to ask a question? The OPC Information Centre can be reached by mail, telephone or via our online information request form.
Want to tell us about a privacy issue or concern? Learn about the various ways you can report a concern to the OPC.
Request a publication
All our publications are available in electronic format on our web site. However, if you would like to obtain a paper copy of a particular publication, please send an email to publications@priv.gc.ca clearly indicating which document you would like to obtain, as well as your name and postal address.
Contact information
Office of the Privacy Commissioner
of Canada
30, Victoria Street
Gatineau, Quebec
K1A 1H3
View map for OPC Toronto Regional Office
Toll-free: 1-800-282-1376
Phone: (819) 994-5444
TTY: (819) 994-6591
Report a problem or mistake on this page

Error 1:

No selection was made. You must choose at least 1 answer.
Date modified: