How does web leakage happen?
September 2012
---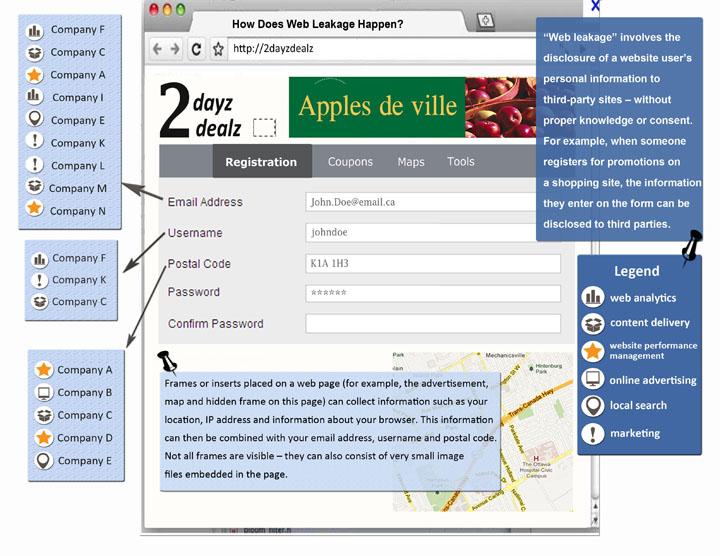 Text version

How does web leakage happen?

This image illustrates how "web leakage" occurs.

Web leakage involves the disclosure of a website user's personal information to third-party sites – without proper knowledge or consent.

The image shows an online shopping site, which asks people to register to receive promotions.  Personal information entered into the registration form (email address, user name and postal code) is subsequently disclosed to a number of third-parties, including organizations involved in web analytics, content delivery, website performance management, online advertising, local search and marketing.

The image also explains how frames or inserts placed on a web page can collect information such as your location, IP address and information about your browser.  This information can then be combined with your email address, username and postal code.  Not all frames are visible – they can also consist of very small image files embedded in the page.
Report a problem or mistake on this page
Date modified: