Announcement
G7 data protection and privacy authorities discuss data protection and the flow of data across borders
September 22, 2022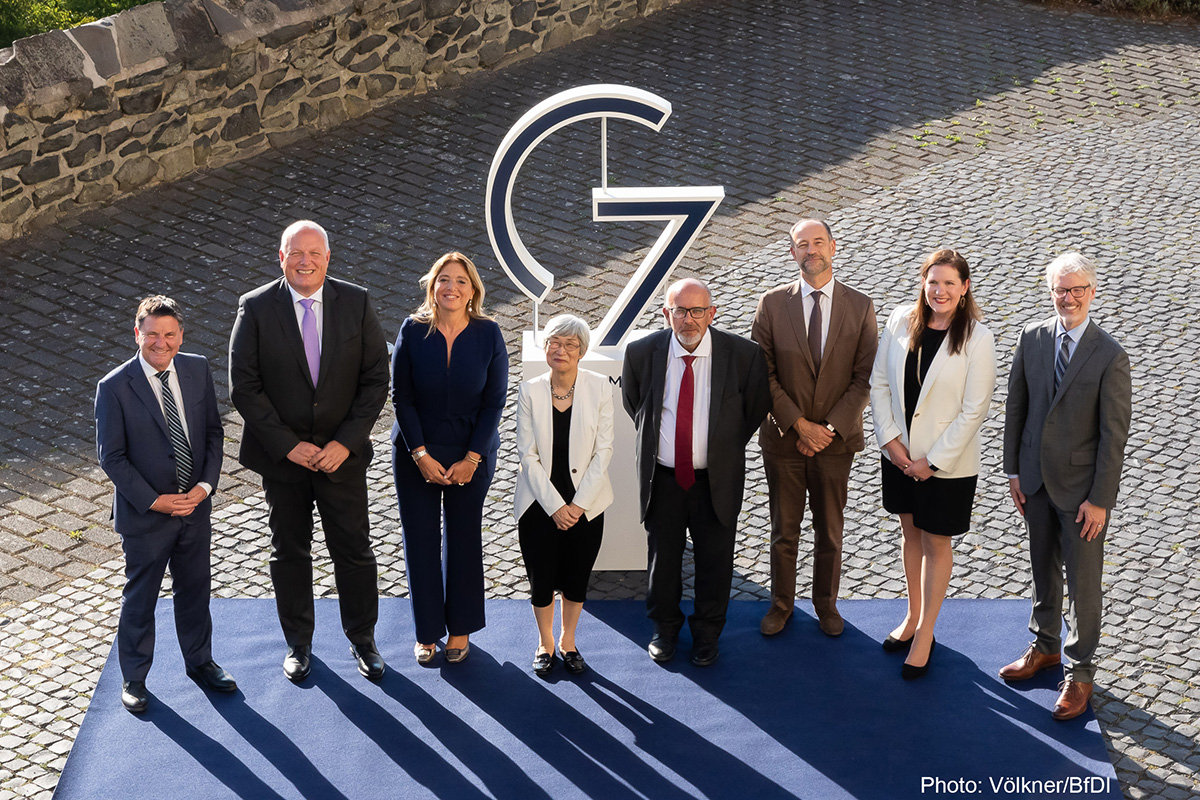 Privacy Commissioner Philippe Dufresne met with his counterparts from data protection and privacy authorities in G7 countries earlier this month to discuss current regulatory and technology issues in the context of cross-border data transfers.
The meeting, which took place in Bonn, Germany from Sept. 6-8, 2022 centered on the concept of "Data Free Flow with Trust", introduced in 2019 and expanded upon in April 2021 when G7 Digital and Technology Ministers announced the Roadmap for Cooperation on Data Free Flow with Trust. The aim of this concept is to build consumer trust by ensuring high global data protection standards for information flowing across borders.
Participants shared information about "international data spaces" which can be seen as an emerging approach to trusted and voluntary data sharing within and across organizations and sectors, domestically or internationally, to support innovation in academia, industry and the public sector.
Other topics covered during this year's meeting include international data transfer tools, such as certification mechanisms, privacy enhancing technologies (PETs) and de-identification standards. Participants also discussed the principles of data minimization and purpose and use limitation, and the role of data protection and privacy authorities in artificial intelligence (AI) governance.
The OPC presented a discussion paper on the de-identification of data which involves removing personal information from a data set so that individuals are less identifiable. De-identification can be a privacy protective practice and there are potential benefits to the public good when using and sharing data, particularly health data.
This was the second meeting of the G7 Data Protection and Privacy Authorities Roundtable. As regulators of the world's most advanced digital economies, G7 authorities seek to play a leadership role in discussions on digital issues and help influence the adoption of higher standards for data protection around the world. The roundtable discussions help G7 authorities forge a stronger relationship, voice and influence with international organizations and other key stakeholders, with the aim of promoting shared values and objectives.
For more information, see the Communique.