Printable information card: Help Protect Kids' Online Privacy
This information card is downloadable so it can be reproduced.
However, you can also request copies by emailing us at publications@priv.gc.ca.
---
Young Canadians are communicating online more than ever, but they face increasing risks—from cyberbullying and email scams to businesses finding ways to profit from personal information.
It's not easy growing up in a digital environment.
You can empower your students with the knowledge to navigate the online world while protecting their privacy.
We offer a range of free, bilingual resources for teachers, including:
Lesson plans,
A graphic novel
Presentation packages
Short videos
Learn more at youthprivacy.ca.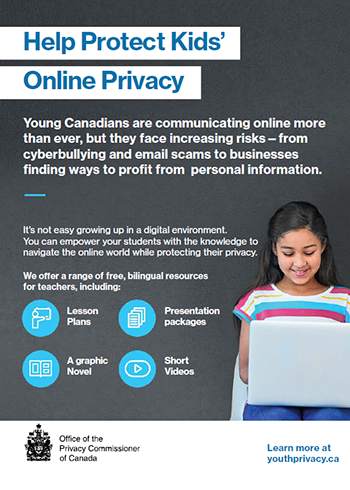 Download printable information card
(PDF, 250 KB)